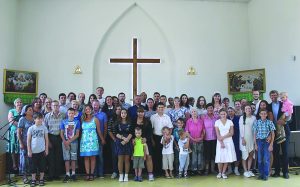 Monday, January 22, 2018
by Rev. Leonardo Neitzel UKRAINE – The alliance between Lutheran Church–Canada (LCC) and the Synod of Evangelical Lutheran Churches in Ukraine (SELCU) since 1996 has been a blessing for our joint ministry and mission in that country. Rev. Roland Syens and Rev. Keith Haberstock were commissioned as LCC's first missionaries to Ukraine in 1993 and started the work which today shows its fruits for the Lord's kingdom. Since the partnership began LCC — with support from generous donors, Concordia Lutheran Mission Society (CLMS), and Lutheran Women's Missionary League-Canada (LWMLC) — has sponsored ...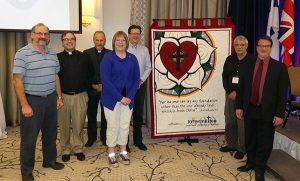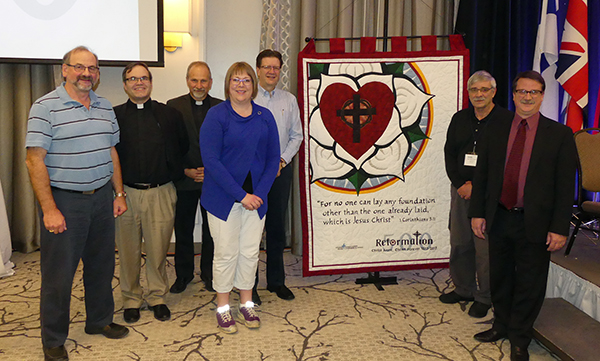 Friday, January 19, 2018
WINNIPEG – The Installation Service for Lutheran Church–Canada's (LCC) fourth president, Rev. Timothy Teuscher, and newly-elected and continuing members of Synod's Board of Directors (BOD) will be available to watch online. Beginning at 3 p.m. (CST} Sunday, January 28 viewers across Canada and around the world can watch the event at www.lcc2017.ca or on Facebook at www.facebook.com/lutheranchurchcanada. All three previous LCC presidents, Rev. Dr.Edwin Lehman, Rev. Dr. Ralph Mayan, and Rev. Dr. Robert Bugbee will participate in the installation. Following the example set by Past President Bugbee, Rev. Teuscher will ...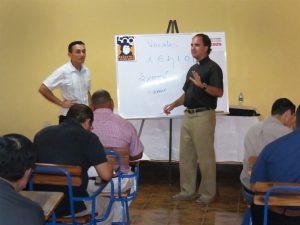 Monday, January 15, 2018
CHINANDEGA, Nicaragua – Pastors from all over Nicaragua gathered at Chinandega's Mission Centre in mid-November arriving with open hearts and minds, and their Greek New Testaments. The goal of the week-long continuing education class was to dig deeper into God's Word by studying the New Testament in its original language. The daily classes covered Greek grammar, key biblical terms, and New Testament texts from the Church year. The instructor, Pastor Brian Dunlop from Faith Lutheran Church in Desboro, Ont., paid particular attention to the 500th anniversary of the Reformation. The classes ...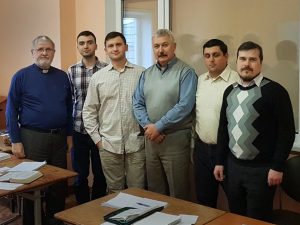 Friday, January 12, 2018
UKRAINE – The education of a new class of pastors for the Synod of Evangelical Lutheran Churches in Ukraine (SELCU) at Concordia Seminary in Odessa-Usatowe, Ukraine continued in late 2017. Pastoral students finished their studies of the Patristic Age, with a particular emphasis on the First Four Ecumenical Councils, their doctrinal decisions, and their influence on our churches today. Following that, students began a course on Sermon Preparation, building on studies Rev. Dr. Wilhelm Torgerson led during his first teaching stint at the Ukrainian seminary. Dr. Torgerson is a pastor of ...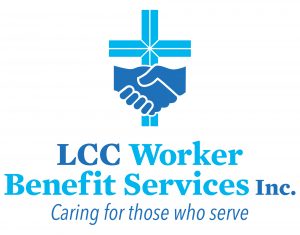 Thursday, January 11, 2018
WINNIPEG – After serving Lutheran Church–Canada's (LCC) church workers since 1989, LCC Worker Benefit Plans became an independent corporation, LCC Worker Benefit Services Inc., on January 1, 2018. Adopting the new name and revising its internal governance does not change any group health benefits or the pensions for the 891 active and retired pastors, deacons and other church employees enrolled in the plan. Neither does it fundamentally change its relationship with employers: congregations, institutions, and organizations. "LCC's Board of Directors began looking into establishing an independent delivery organization for worker benefits ...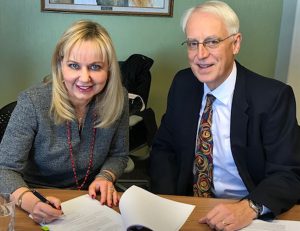 Thursday, January 11, 2018
WINNIPEG — The Board of Directors of Canadian Lutheran World Relief (CLWR) announced the appointment of Rev. Dr. Karin Achtelstetter as CLWR's incoming Executive Director. She will begin her service February 5, 2018 allowing a six-week overlap with retiring Executive Director Robert Granke. Outgoing Lutheran Church–Canada President, Dr. Robert Bugbee, noted, "CLWR has had a long history of addressing human need ever since its original work with refugees and displaced persons after the Second World War" and observed that in recent years, the agency has "rededicated itself to a renewed effort in ...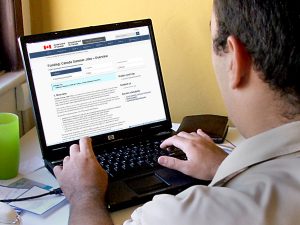 Wednesday, January 10, 2018
OTTAWA – Changes to a popular Government of Canada employment grant program are causing controversy within faith-based organizations. The Trudeau government has changed the guidelines for the Canada Summer Jobs (CSJ) program. Organizations that apply for funding to employ a student over the summer months will now have to attest support for individual human rights according to the Charter of Rights and Freedoms. The federal government has included LGBTQ2 and abortion rights in the attestation. The Evangelical Fellowship of Canada (EFC) states on its website that the government's guidelines could in ...