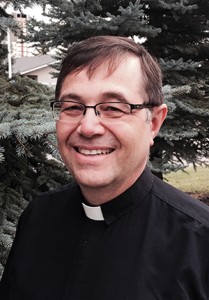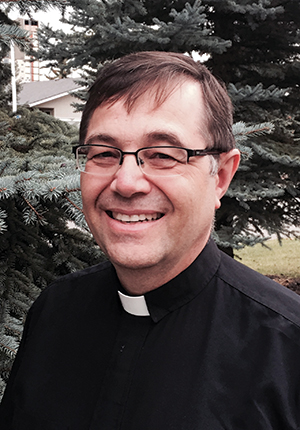 Friday, August 17, 2018
By Glenn Schaeffer "We do not preach ourselves, but we preach Jesus Christ as Lord" (2 Corinthians 4:5) writes St. Paul—and for good reason! Jesus is the Son of God. Jesus is the Saviour of the world! Jesus is the Way, the Truth, and the Life. Jesus is the Bridge between God and us. Jesus is our Priceless Treasure. In our bondage, Jesus is our Freedom. In our blindness, Jesus is our Vision. In our hunger, Jesus is the Bread of Life. In our searching, Jesus is our Answer. In our quest for love and acceptance, ...
Wednesday, August 15, 2018
LCC Central District Convention October 1-3, 2018 Holiday Inn Airport West Theme: "O God, Our Help In Ages Past" (Psalm 90; LSB 733) Winnipeg, Manitoba The District Convention is the Annual Meeting of the Central District. As the congregations, pastors and deacons gather for this last meeting under the banner of Lutheran Church-Canada Central District, we intend not only to look back on the blessings our gracious Lord has showered upon us in the past, but to boldly go forward in hope, proclaiming His message of life and salvation to all who will hear. To that end, ...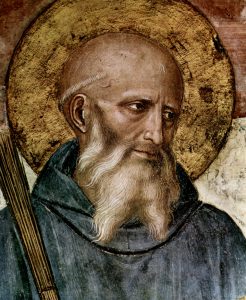 Monday, August 13, 2018
by Esko Murto To tell a complicated thing in a simple way is better than telling a simple thing in a complicated way. Rod Dreher's 2017 book The Benedict Option falls into the first category. It is approachable, easy to read, and clear enough, but deals with a topic both important and complex—namely, how the Christian Church can go on in a post-Christian world. What's so Benedictine about the Benedict Option? The name "Benedict Option" needs a bit of explaining though—and after that, a bit of more explaining. The Benedict of the title ...

Sunday, August 12, 2018
BELGIUM – The International Lutheran Council (ILC) will hold its 26th (11th) World Conference September 26-29, 2018 in Antwerp, Belgium, meeting under the theme "Ecclesiology and Ecumenism." The event will also mark the ILC's 25th anniversary in its current form. Among other business, the World Conference will elect officers to the ILC's Executive Council as well as vote on the acceptance of several new members to the ILC. "It is an honor and a blessing for our rather small Lutheran church in Belgium to host the ILC's World Conference," said President Gijsbertus ...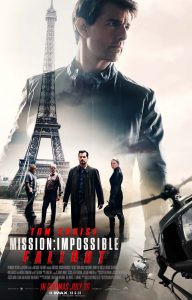 Friday, August 10, 2018
By: Rev. Ted Giese Plot takes back seat to action With blood, sweat, and a broken ankle Tom Cruise as Ethan Hunt bursts onto the screen for yet another Mission Impossible film in Mission: Impossible – Fallout. It's called Mission Impossible not mission possible for a reason: the film is designed to overwhelm and amaze viewers at every twist and turn. While under suspicion of being involved in an international nuclear terrorism plot, Hunt, leader of the IMF (Impossible Missions Force) and his team must unmask and thwart the real villains and save ...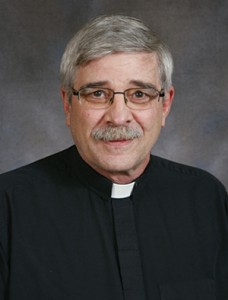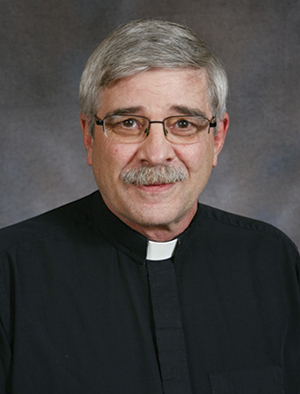 Friday, August 10, 2018
by Timothy Teuscher We who bear the name of Christ by virtue of our baptism are a new creation. And while we live in this world, we are not, as He says, to be "of the world" (John 17:14). St. John tells us not to "love the things of the world" (1 John 2:15). Likewise, St. Paul warns us against having "minds on earthly things" (Philippians 3:19). At the same time, however, the First Article of the Creed reminds us that this world, even though it bears the effect of sin, is ...

Thursday, August 9, 2018
Job Posting – Donor and Communications Officer – Community Relations Department Canadian Lutheran World Relief (CLWR) is seeking a full time Donor and Communications Officer in its Winnipeg office. This position is a 12-month term with possibility of extension. Inspired by God's love for humanity, Canadian Lutheran World Relief challenges the causes and responds to the consequences of human suffering and poverty, through community development, emergency relief, refugee resettlement, and other programs. The Donor and Communications Officer is a key member of the Community Relations team. Under the direction of the Community Relations ...