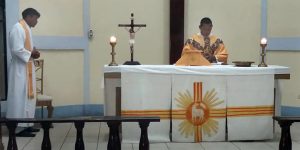 Friday, April 20, 2018
CHINANDEGA, Nicaragua – For six days following Easter, 23 pastors and deaconesses, and a musician from the Lutheran Church Synod of Nicaragua (ILSN) gathered for a series of workshops on Lutheran liturgy and hymnology led by Lutheran Church–Canada (LCC) pastors Rev. Dr. David Somers (de l'Ascension, Montreal) and Rev. David Saar (St. John's, Mount Forest, Ont.). Held at LCC's Central America Mission Centre the primary goal of the workshop was to provide a theological and holistic understanding of the liturgy in the context of training leaders chosen by the ILSN to ...
Thursday, April 19, 2018
by Ted Giese In the Western world we imbue the word oasis with a kind of romanticism, however in the Middle East an oasis is more pragmatic. In a parched desert landscape it saves lives and provides valuable food, shelter, and replenishment. For Syrian refugees fleeing from their war-torn country into neighbouring Jordan there is a valuable oasis in the sprawling Za'atari Refugee Camp called "Peace Oasis." Opened in 2013, it is a safe area within the camp for young people aged 14 to 30 and is, in part, funded and ...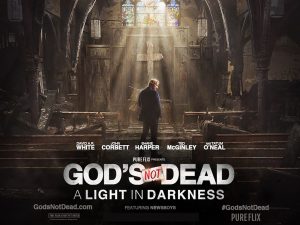 Tuesday, April 17, 2018
Improved but could be better by Ted Giese In this installment of the God's Not Dead franchise, first-time director Michael Mason takes over from Harold Cronk who directed the first two films and inevitably the new outing is different. God's Not Dead: A Light in Darkness picks up where God's Not Dead 2 left off with Rev. Dave Hill (David A.R. White) arrested and jailed for not providing copies of his sermons to local authorities. However, this is not what the film is about. The old story-line is quickly dispatched and replaced ...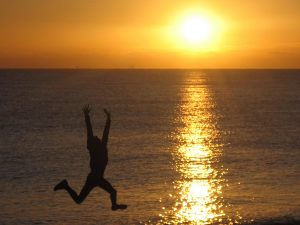 Monday, April 16, 2018
by Paul Zabel "Be thou faithful unto death, and I will give thee the crown of life." (Revelation 2:10) A number of years ago my father-in-law wove together a crown of thorns that I attached to a cross which was placed in the chancel of our church during the season of Lent. That cross was formed from the trunks of two Christmas trees which had stood on each side of the altar during the Christmas season. In subsequent years, I had my father-in-law fashion a second crown of thorns to be placed ...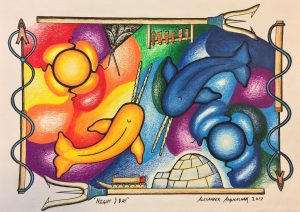 Friday, April 13, 2018
by Bill Anderson So, I'm a white dude. Ironic, I know, given the title of the article. I really struggled with the appropriateness of me writing this piece. One indigenous friend said it was "okay" to do so but he did chuckle at the irony of it all. So, you're still stuck with the white dude (again!). Two of my favourite places in the world are Tofino, B. C. and Head-Smashed-In Buffalo Jump in southern Alberta. I have visited them many times. Both sites have been the home to indigenous people for ...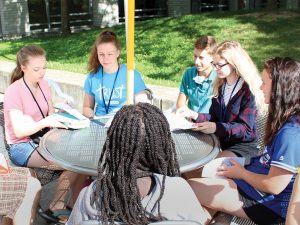 Thursday, April 12, 2018
by James Morgan Church youth events are more than the stereotypical image (and for some of us, the memory) of awkward teenagers playing games or sitting in a circle of chairs haltingly singing along to a guitar player. On a larger scale, youth events include special music, worship, Bible study, servant events and exploring our Lutheran heritage. At a time when the number of youth in many congregations is diminishing, some people question the need for special youth events or gatherings. Begins at home The family setting is the primary location where children see, ...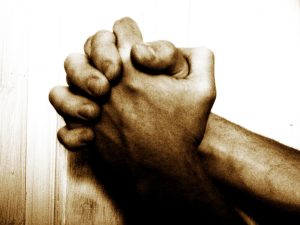 Wednesday, April 11, 2018
WINNIPEG – Joining people around the world, members of Lutheran Church–Canada (LCC) congregations and their pastors mourn the loss of the 16 lives in the tragic bus crash in Humboldt, Friday, April 6. "The community is in our prayers as it tries to understand what has happened," said LCC president, Rev. Timothy Teuscher. "And we hold the individual families in our hearts as they begin saying their final farewells to their loved ones." LCC pastor, Rev. Clint Magnus who serves St. John's Lutheran Church in Humboldt has provided support, prayer, and ...