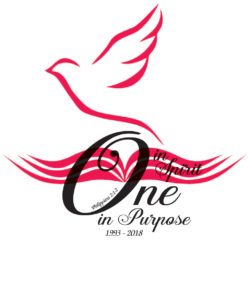 Friday, March 16, 2018
WINNIPEG – Lutheran women from across Canada will gather in Winnipeg July 5-8, 2018 to celebrate the 25th anniversary of the founding of Lutheran Women's Missionary League–Canada (LWMLC). The Lutheran Church–Canada auxiliary organization encourages and equips Lutheran women to "grow in God's Word; share God's Son; and serve God's people." Gathering around the theme "One in Spirit, One in Purpose" the 10th National Convention includes activities and presentations geared toward fulfilling the organization's mission statement. Known for collecting loose change to support mission projects in Canada and around the world, ...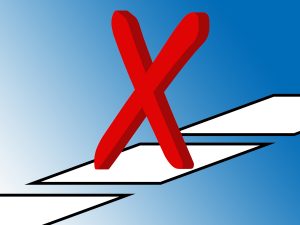 Wednesday, March 14, 2018
WINNIPEG – Under Lutheran Church–Canada's new structure the responsibility for nominations to national and regional positions, and the process by which people are elected falls to the newly-formed Commission on Nominations and Elections. The Synodical Convention elected seven persons to the commission in October 2017. The commission relies on nominations from across the country to fulfill its mandate. Since delegates to district conventions this Fall will elect people to serve in regional positions, every member congregation and multi-point parish is encouraged to participate in the nomination process. Congregations and parishes received nomination ...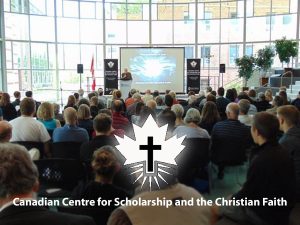 Monday, March 12, 2018
EDMONTON – At its annual conference The Canadian Centre for Scholarship and the Christian Faith, a think-tank headed by Lutheran Church–Canada pastor and Religious Studies professor Rev. Dr. Bill Anderson, will explore the theme "Indigenous People and the Christian Faith: A New Way Forward." Scheduled for May 4-5, 2018 at Concordia University of Edmonton the conference will feature keynote speaker Dr. Cheryl Bear from the Nadleh Whut'en First Nation in British Columbia. She is a faculty associate with Regent College in Vancouver with a passion for bringing the Gospel to indigenous ...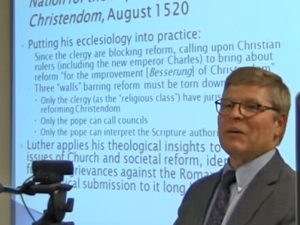 Thursday, March 8, 2018
EDMONTON – A Spring Quest course from Concordia Lutheran Seminary, Edmonton (CLS) taught by Dr. John Maxfield will continue tracing the development of the Reformation. Beginning Wednesday, April 11, the four-week course picks up the timeline after Luther's dramatic confrontation with the emperor at the Diet of Worms in 1521. The evening sessions at the seminary or online will trace the developments of Luther's Reformation, first from exile, then as he takes up leadership of the reform movement in Wittenberg, and finally to the challenges of shaping the reform of Christendom ...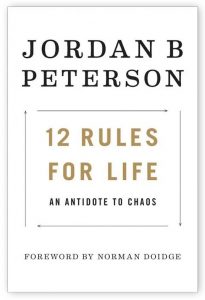 Tuesday, March 6, 2018
Hammers and Nails by Michael Schutz When you're a hammer, everything is a nail, and Dr. Jordan Peterson is a hammer. He's become known for smashing through our culture's penchant for "politically correct" ways of speaking, acting, and even thinking. The University of Toronto professor has risen to prominence over the past year-and-a-half by being plainly and earnestly outspoken with his opinions. His message, spread primarily (and quickly!) through YouTube, has resonated with many, especially those who have a more socially conservative worldview. Dr. Peterson might be most well-known for his stand against ...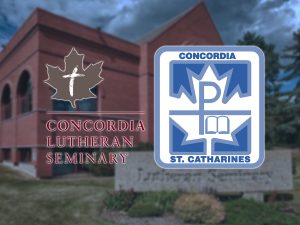 Friday, March 2, 2018
EDMONTON – Regents from both Lutheran Church–Canada (LCC) seminaries, Concordia Lutheran Theological Seminary (CLTS), St. Catharines and Concordia Lutheran Seminary (CLS), Edmonton, met for their annual joint meeting January 30, 2018 in Edmonton as outlined in their 2011 Memorandum of Understanding (MOU). During the joint sessions each seminary shared details about enrolment trends and projections, budget, and financing, as well as highlights of the mission they share training pastors, deacons, and leaders of LCC. Topics of discussion included the impact of the restructuring on each seminary's Bylaws and Policies, since revisions ...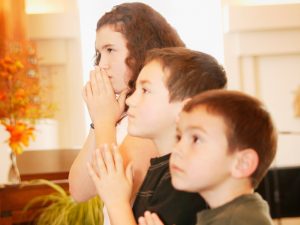 Monday, February 26, 2018
by Paul Zabel And Jesus said, "Truly I say to you, unless you turn and become like little children, you will never enter the kingdom of heaven" (Matthew 18:3). In the Saturday, December 30, 2017 religion section of the Kitchener-Waterloo Record newspaper an article caught my attention. The title was: "How Declining Church Attendance Harms Society." The author began by noting how the pews in most churches are noticeably fuller during the Christmas season. However, once the Christmas season is over, most churches return to "normal"—meaning that following Christmas, church attendance decreases ...