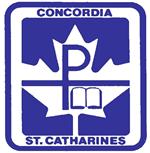 Wednesday, August 24, 2016
ST. CATHARINES, Ontario – Concordia Lutheran Theological Seminary has announced that student Kurt Schultz has received his first placement. Kurt Schultz was certified for the holy ministry at the seminary's Call Service on May 28, 2016. At the time, his placement was pending. "We are pleased, by the grace of God, to announce that Kurt has been commended to the Lutheran Church–Missouri Synod," the seminary announced in a recent release. "He has been placed to First Evangelical Lutheran Church (Wellsville, New York)." He will be ordained on September 10, 2016. ———————
Monday, August 22, 2016
by Nolan Astley Way back in 1960, Rev. Dr. A. H. Schwermann, then President of Concordia College in Edmonton, wrote a chapter in a book called The Pastor at Work. His focus was on the doctrine of the call, but early in his chapter Schwermann, in reference to the parish pastor says, "all concerned should bear in mind that the office of the ministry is a glorious office." Over the past year, as I have travelled back and forth between various points in the ABC District and my home in Kitchener, I ...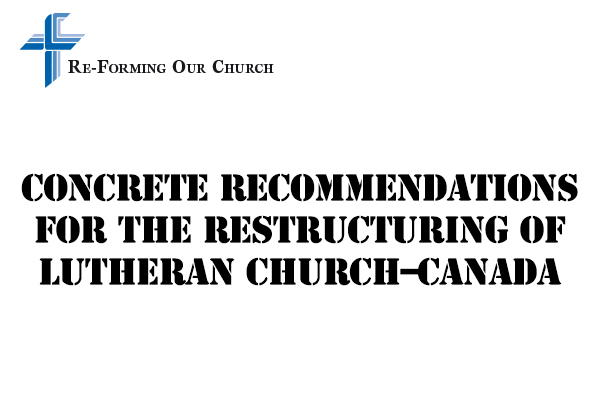 Friday, August 19, 2016
CANADA – Lutheran Church–Canada's (LCC) Commission on Constitutional Matters and Structure (CCMS) has announced the completion of the third stage in the restructuring process of LCC—the development of concrete recommendations for the restructuring of Synod. The results are detailed at length in a newly released "Discussion Guide for the Restructuring of Lutheran Church–Canada." "I am pleased on behalf of the CCMS to be presenting this proposed new structure for Lutheran Church–Canada," writes Rev. Bill Ney, Chairman of the CCMS. "Having asked for and received your input through a National Survey, having ...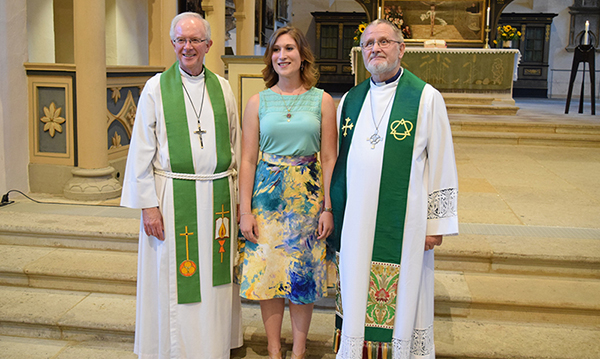 Thursday, August 18, 2016
GERMANY – Representatives of Lutheran Church-Canada (LCC) were active participants in a special service hosted by the "Old Latin School" in Wittenberg on Sunday, August 14. The International Lutheran Study and Visitors' Center, housed in the school building (which dates to 1567), marked the retirement of its former Managing Director, Rev. David Mahsman, as well as the induction of incoming Director Kristin Lange, appointed to her post by The Lutheran Church—Missouri Synod (LCMS). The LCMS along with the Independent Evangelical Lutheran Church (SELK) in Germany have served as sponsoring church ...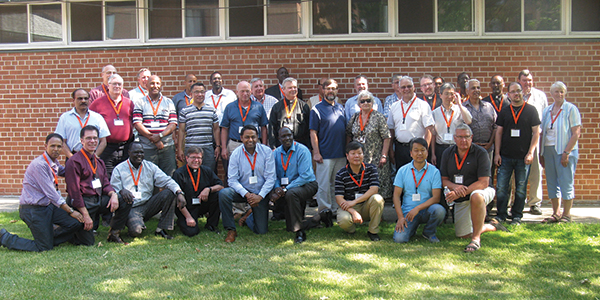 Wednesday, August 17, 2016
ETOBICOKE, Ontario – Nearly 50 church workers came together for Lutheran Church–Canada's fifth Intercultural Church Workers Conference, held at Our Saviour Lutheran Church in Etobicoke. Participants came from all three LCC districts, as well as from the English District of The Lutheran Church—Missouri Synod, under the theme "Opening Our Doors to the World at Our Doorstep." One objective of the conference was to begin work on a unified, synod-wide strategy for outreach to the large and increasingly diverse immigrant population in Canada. To that end, three sessions were presented. First, Rev. ...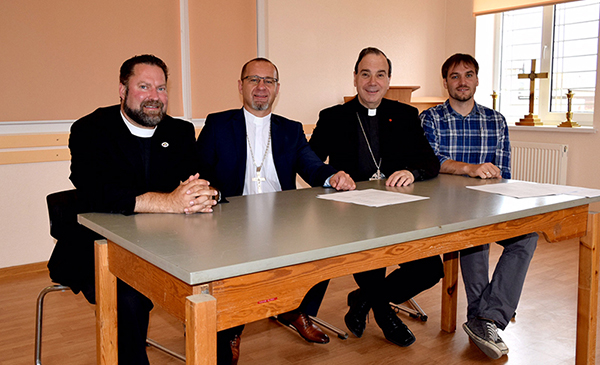 Tuesday, August 16, 2016
Ukraine – Representatives of four Lutheran church bodies signed an agreement in Odessa, Ukraine on August 12, pledging closer collaboration with one another and setting the stage for possible deeper cooperation in the future. The German Evangelical Lutheran Church of Ukraine (DELKU) was represented by Bishop Serge Maschewski. Representing the Synod of Evangelical Lutheran Churches of Ukraine (SELCU) were Bishop Emeritus Viktor Graefenstein and Rev. Oleg Schewtschenko, SELCU Vice-President for Church Relations. Rev. Dr. Albert B. Collver represented The Lutheran Church-Missouri Synod (LCMS), while President Robert Bugbee attended on behalf of ...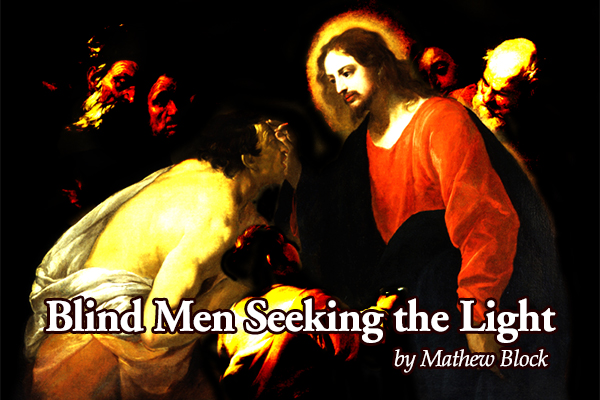 Monday, August 15, 2016
A blind friend once shared with me the story of what it was like to go blind. She suffered from macular degeneration—a condition where you lose the ability to see in the centre of your visual field. Consequently, my friend kept some peripheral vision, but was nevertheless functionally (and legally) blind. As you can imagine, the transition was not easy. She had to learn to fold her paper money in different ways, so that she could quickly tell a $5 from a $50. Before she learned this trick, at least one ...